Rick Leek Quarter Horses located in Dryden, the most beautiful horse country in Michigan. Call (810) 796-2828

We offer breeding services, training world and congress champion halter horses. We have many years of experience in preparing horses to go to the show, and to be successful in youth, amateur and professional. They specialize in the American Quarter Horse, Paint Standards.
Looking for a nice facility in our area to board your horse? You have come to the right place. We offer full service horse care, an indoor and outdoor arena, a vet, turn out pens, and much more.
We offer boarding, training and standing these World and Congress Champion Stallions:
Ecredible  Mr. Elusive x Lindys Little Secret (NH only on 5 Panel) BHF Amateur and Open Eligible 4 Time World Champion 4 Time Reserve World Champion 8 Time Congress Champion 2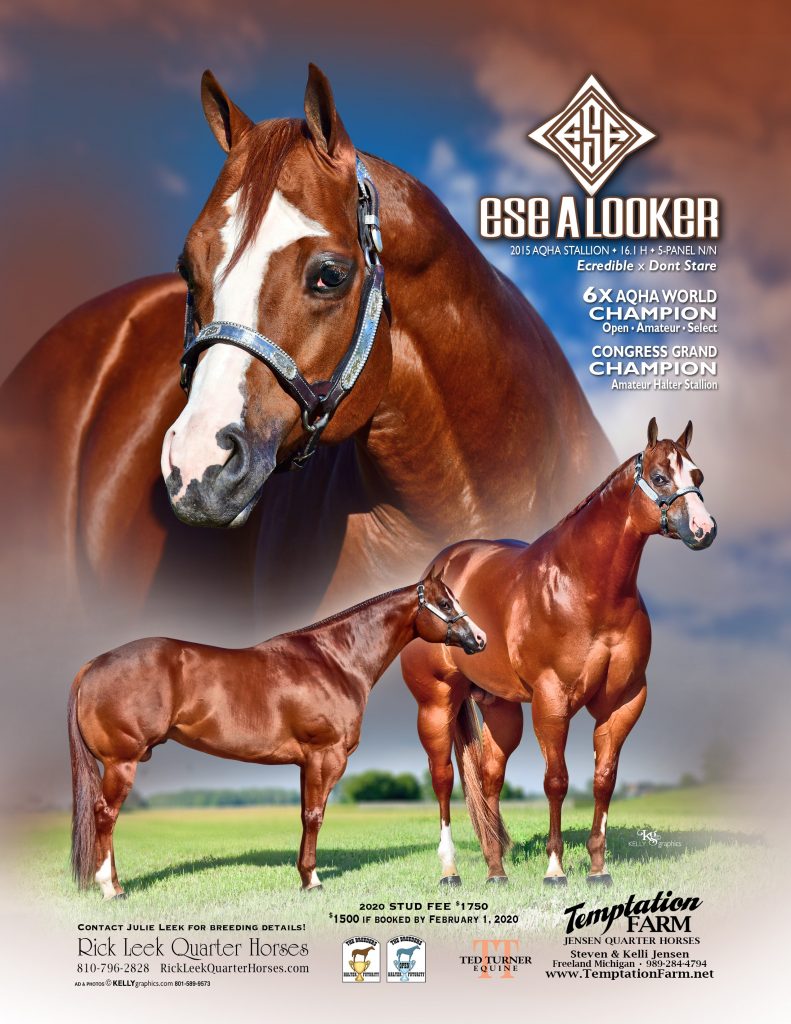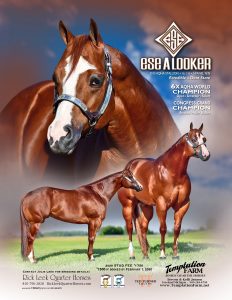 Time
Congress Grand Champion, Amateur and Open Sire of Multiple World Champions Sire of Multiple Congress Champions.Stud fee is 2,000 for 2021.
Multiple Mare Discounts and Proven Mare Discounts.Eligible for Michigan, and Go For Gold Futurity.
ESE A LOOKER 6 x World Champion.Sire: Ecredible Dam: Dont Stare. 2021 Fee 2000. 6x World Champion 5 Panel NN Congress Grand Champion Amateur Stallion Congress Reserve Champion Open Stallion BHF Amateur and Open Go For Gold Michigan  East Coast Halter Futurity
I'm The Secret  World Champion, World Champion Sire, Eligible For: Trust Breeders Trust Platinum. Minnesota/Painted For Success and Illinois Paint Horse, WCHA and Big Money Go For The Gold Futurity, Michigan Futurity, Illinois Paint Futurity. APHA Gold Futurity. Painted For Success Futurity  $1,000 Breeding Fee includes first shipment.
Escort  5 panel NH only. Congress and World Champion winner. Young son of Mr Elusive out of the mare LZ Kallista. Escort will stand the 2021 season stud fee is 1000. 1st Foals due in 2021. NH and negative on everything else on the 5 Panel.  World Champion at the 2018 Select World!  2021 Fee 1,000.
Click here to Download our standard breeding contract.
Rick Leek Quarter Horses
5095 Casey Rd
Dryden, Michigan 48428
Send Us An Email on the form click here.